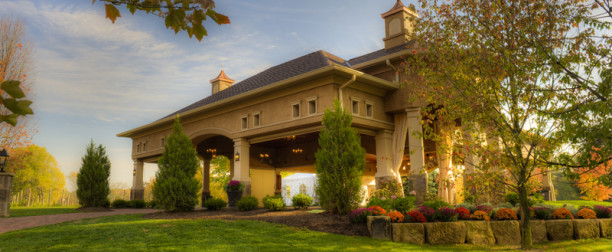 Architect: FMD Architects, Inc.
Location: Canton, Ohio
Completed: 2010
The Gervasi Vineyard & Italian Bistro is a 16,000 sf renovation and remodel. The 1823 barn was restored to become the intimate and rustic bistro which inspired the tone of the rest of the buildings on the property. It consists of a main dining area, a lower-level retreat; the "Cantino di Vino," as well as a cozy loft; the "Balconada." The property also features a carriage house, marketplace, and wedding pavilion.
Here's an outside opinion on what a place Gervasi Vineyard has come to be.
OHventures: Top 5 Wine Spots in Ohio.